What is The Internet of Things?
Free content from CAS DataLoggers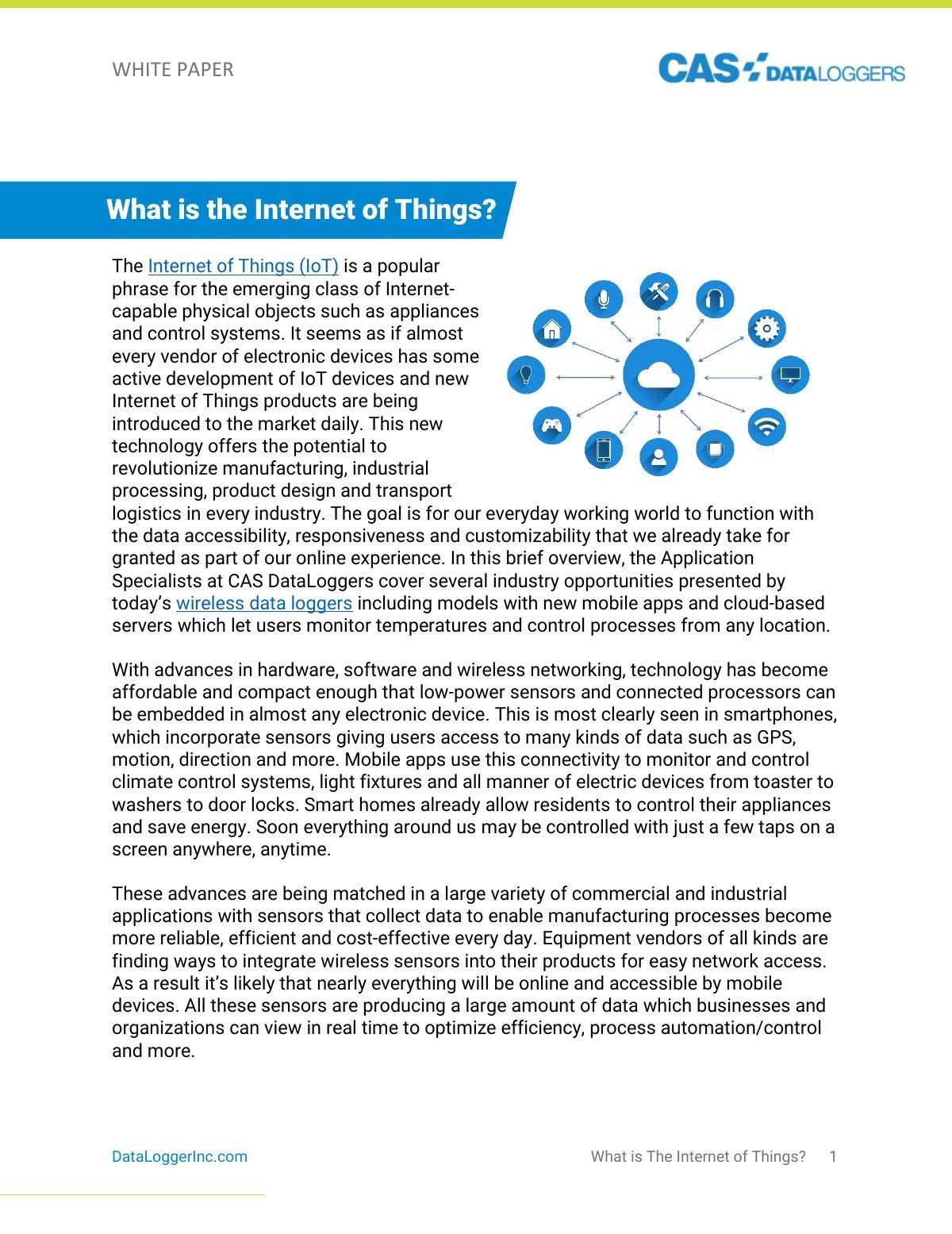 The Internet of Things (IoT) is a popular phrase for the emerging class of Internet-capable physical objects such as appliances and control systems. It seems as if almost every vendor of electronic devices has some active development of IoT devices and new Internet of Things products are being introduced to the market daily. This new technology offers the potential to revolutionize manufacturing, industrial processing, product design and transport logistics in every industry. The goal is for our everyday working world to function with the data accessibility, responsiveness and customizability that we already take for granted as part of our online experience. In this brief overview, the Application Specialists at CAS DataLoggers cover several industry opportunities presented by today's wireless data loggers including models with new mobile apps and cloud-based servers which let users monitor temperatures and control processes from any location.